How To Say No Wonder in Chinese
What if someone explains something to you and you realize that's the reason you feel a certain way or they explained something to you that made you realize why they did something? How would you respond in Chinese like a native? Learn how to say no wonder in Chinese in this short video lesson. There are two short dialogues and also one example sentence where you can learn how to say no wonder in Chinese. Feel free to click the slow audio for the words used in the dialogues. Find more free lessons here.
LESSON NOTES
---
Chinese Expression In this Video Lesson
怪不得呢!
guài bu dé ne!
No Wonder!
You can use this as a response when:
Someone says something to you that explains the reason why you feel a certain way.
Similar Expressions:
Vocabulary
| CHINESE | PINYIN | P.O.S | ENGLISH | Audio |
| --- | --- | --- | --- | --- |
| 餐厅 | cāntīng | n. | restaurant; dining room | |
| 特别 | tèbié | adv. | particularly; especially | |
| 有名 | yǒu míng | adj. | well-known; famous; celebrated | |
100+ ChineseFor.Us free Chinese video lessons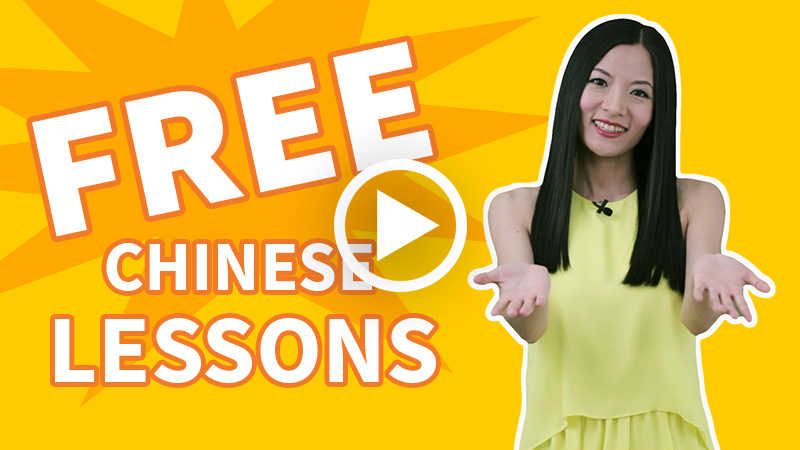 Dialogue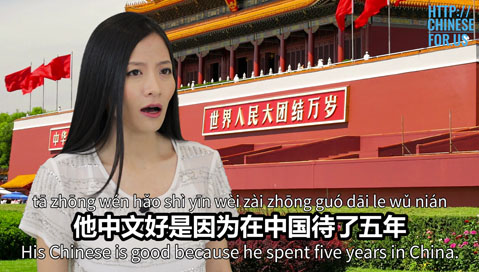 tā zhōng wén hǎo shì yīn wèi zài zhōng guó dāi le wǔ nián
他中文好是因为在中国待了五年
His Chinese is good because he spent five years in China!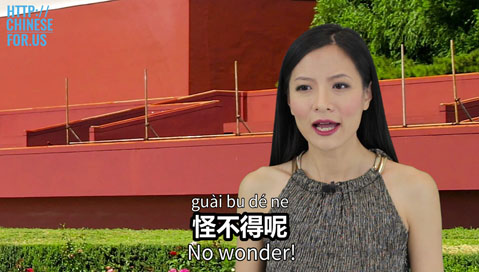 guài bu dé ne
怪不得呢!
No wonder!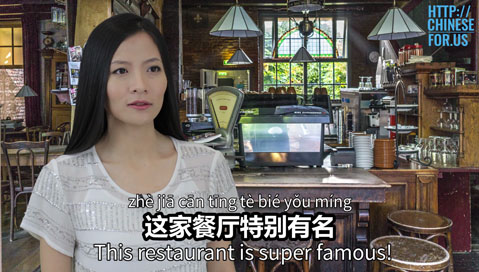 zhè jiā cān tīng tè bié yǒu míng
这家餐厅特别有名
This restaurant is super famous!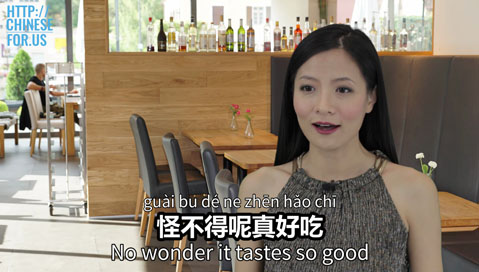 guài bu dé ne zhēn hǎo chī
怪不得呢真好吃
No wonder it tastes so good.
Example Sentence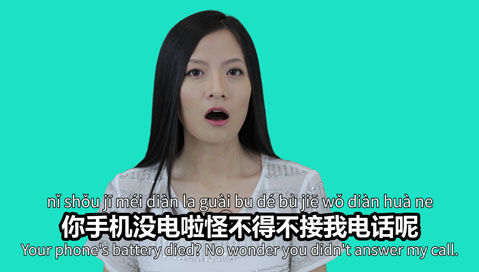 nǐ shǒu jī méi diàn la? guài bu dé bù jiē wǒ diàn huà ne
你手机没电啦?怪不得不接我电话呢!
Your phone's battery died? No wonder you didn't answer my call.