How to Pronounce "Two Third Tones Together"
In this video lesson, we will try to practice Chinese Two Third Tones Together with Pinyin Tone pairs and some sentences. When there are two Third Tones together, the first one changes into the Second Tone. This is probably one of the most important Chinese Tone changes, and also the first one we will learn. But one thing to be careful is that, Chinese Tone changes only happens while speaking. When we write the Pinyin for Mandarin two Third Tones, we will still write both of them in the Third Tone.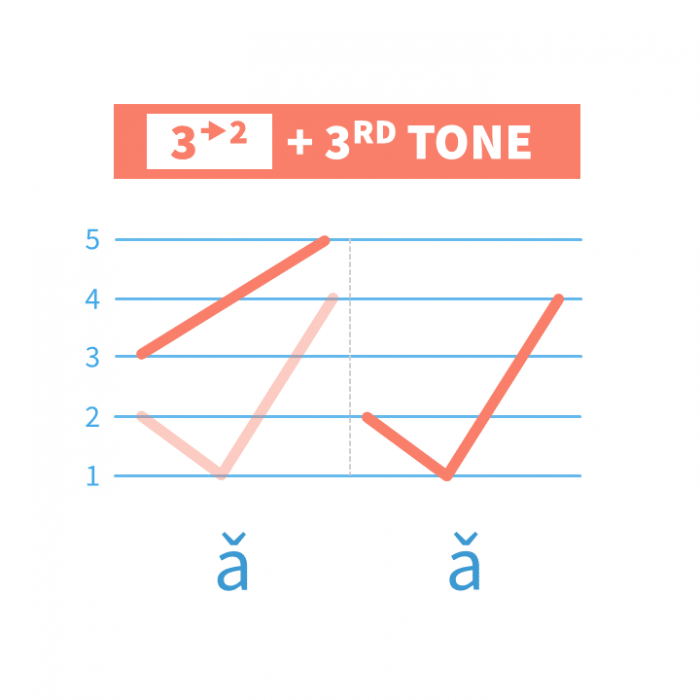 Why Do We Have Chinese Tone Changes
When people talk in real-life, they tend to talk fast and relaxed. It is difficult and not realistic to pronounce each Tone in the 100% standard way. This is why we have Chinese Tone changes. The Third Tone takes the longest time to pronounce out of all four Tones. To pronounce it, we need to dip down and then go up again. So when there are two Third Tones together, people tend to avoid the difficulty and change the first one into the Second Tone. This is also why it's better to practice with Pinyin Tone pairs, groups and sentences, instead of individual syllables. Because when Tones are together, they compromise and compensate for each other.
How to Master Mandarin Two Third Tones Pronunciation?
Basically, Mandarin two Third Tones sounds nothing different than "Second Tone + Third Tone". To pronounce the sound is easy. But we need to know when and where to apply this Tone change. Here are some tips to master two Third Tones pronunciation.
Remember the Tones of each new word that you learn
Be aware of the words that have two Third Tones together
Do extra pronunciation practice for these words