The Four Chinese Basic Tones
Speaking with the following Tones individually cannot be easier. The difficult part is speaking with different Chinese Tones in combination. That is why we'll be doing Tone Pairs drills and sentence drills in this video.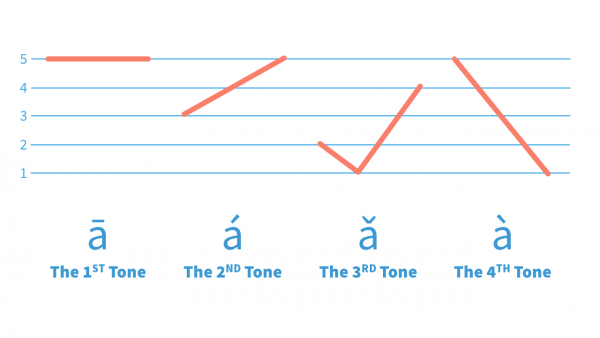 Mandarin Pinyin First Tone
Mandarin Pinyin First Tone is called 一声 (yī shēng) in Chinese, literally meaning "the first sound". It starts high and maintain the same high pitch the whole process. So it sounds high and flat. That is why it is also known as "The High Level Tone".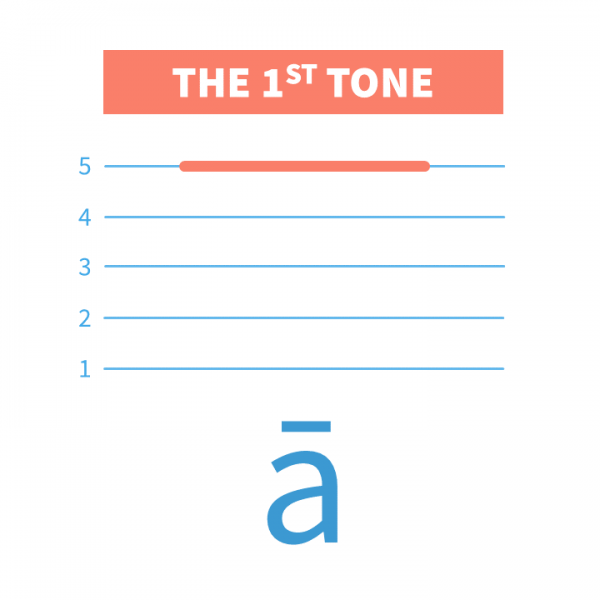 Why Do We Practice With Mandarin Chinese Tone Pairs
In Chinese, the vast majority of words are 2-syllable words, which we could also call, 2-character words, 双音节词(shuāng yīn jié cí). Practicing Mandarin Chinese Tone pairs can prepare us well for speaking long sentences and having conversations. In today's lesson, we will be practicing the Mandarin Pinyin First Tone with many Mandarin Chinese Tone Pairs and a few sentences with different Chinese Tones in combination.
|   | PINYIN | CHINESE | ENGLISH |
| --- | --- | --- | --- |
| 1-syllable Word | wǒ | 我 | I; me |
| 2-syllable Word | zhōng guó | 中国 | China |
| 3-syllable Word | qiǎo kè lì | 巧克力 | chocolate |
| 4-syllable Word | luó màn dì kè | 罗曼蒂克 | romantic |
Mandarin Chinese Tone Pairs Pronunciation Tips
When we pronounce 2-syllable words, there is no long pause between the two syllables. When you speak with Mandarin Chinese Tone Pairs, speak both syllables in one single breath, using the rest of your breath to say the second syllable.Sometimes in a Chinese word, there can be 3, 4 or even more syllables. No matter how many Chinese tones in combination, we usually try to speak them with one single breath.