About Us
Why ChineseFor.US?
All our courses are designed solely by the the ChineseFor.Us, founded by Lili and Chuck.
It's a product based on over 20,000 hours of both teaching and studying Chinese at college level by Lili and Chuck.
The courses are tailor-made for these purposes and/or with these features:
· e-learning with a classroom-like approach
· all language skills: speaking, listening, reading, writing and interpreting
· HSK requirements
Who created ChineseFor.US?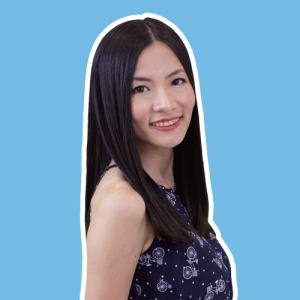 Lili Hao
(Teacher, Course Writer & Co-founder)
Lili Hao is the Teacher and Course Writer of ChineseFor.Us. She has a Master's Degree in Chinese Linguistics and a Bachelor's Degree in English. She has taught Chinese as a second language in several universities in China including Sichuan University and is currently teaching Chinese in the United States. She has students from over 30 different countries and from all age groups. As a language learner and world culture lover herself, she hopes to use her linguistic knowledge and skills to provide an easy and fun way to learn the Chinese language.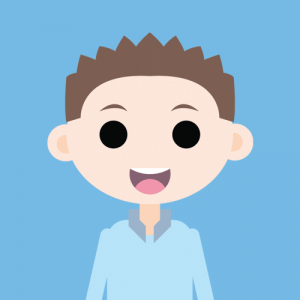 Chuck Kilgore
(Creative Director & Co-founder)
Chuck is the Creative Director and Assistant Teacher for ChineseFor.Us. He is a native English speaker with a Bachelor's Degree in Chinese and HSK Level 6 proficiency. He studied Chinese for 5 years in China at the prestigious Sichuan University and still enjoys studying today. His time in China was one of the most rewarding and fulfilling experiences of his life. He looks forward to being able to share with you his love of the Chinese language and culture.
April 2016
We released our Hands-On Writing course. The definitive course on writing Chinese characters. We went over everything from strokes, to stroke order, all the things you need to learn how to write ANY chinese character.
June 2016
We came out with our How to Say in Chinese course. A free course designed to give you more than one way of saying something. We believe that to sound like a native speaker, the words and phrases you use need to have some diversity.
October 2016
We released our Pinyin Drills course. Designed to teach you the entire pinyin system. Because after learning pinyin, you will know not only how to pronounce Chinese words but also how to type in Chinese.
January 2017
We came out with our Tone Drills course. Nearly all Chinese learners have trouble with the 4 Mandarin Chinese tones. We wanted to create a course that shows people that it doesn't have to be so difficult, that they too can learn the Chinese tones.
January 2017
We announced our Speak Chinese Like a Native course. Every lesson in this free course was designed teach you a Chinese phrase and give you some dialogues to use with that phrase.
April 2017
We were proud to announce our Basic Chinese course, a culmination of months of brainstorming and hard work to build a comprehensive Chinese learning experience.
August 2017
We will release our Elementary Chinese HSK Level 1 course. A continuation of our Basic Chinese course. It was constructed to correlate with the HSK 1 exam and designed to increase your vocabulary by over 200 words and phrases. It will also go over multiple different grammar points. Stay tuned!
EST. 2016
Our company started as a dream that both Chuck and Lili had to share the language and culture of China with the world. We work hard to provide the best in Chinese learning. Our classes are based on a wealth of experience in education and our time spent in China.
We are based in beautiful San Diego California but consider Sichuan Chengdu our home away from home. We hope that you find our lessons informative and helpful to your Chinese learning journey.